Troy Seidle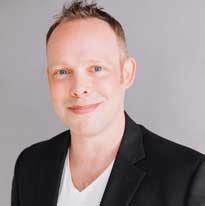 Troy Seidle is Director of Research & Toxicology for Humane Society International.
He manages the AXLR8 (pronounced "accelerate") project, which aims to hasten the transition toward animal-free approaches to safety testing through internationally coordinated research and development.
Troy serves on a number of influential committees at national and international levels, including those of the Organisation for Economic Co-operation and Development, the European Chemicals Agency, the United States Environmental Protection Agency, the International Life Sciences Institute, and the European Partnership for Alternative Approaches to Animal Testing. He presently serves on the board of directors of the European Consensus Platform for Alternatives.
He has also served on scientific task forces of the European Centre for the Validation of Alternative Methods, and as a member of the governing body of the Canadian Council on Animal Care. Troy is also a visiting scientist in the faculty of biology at the Universität Konstanz in Germany.  
Below is an interview Troy gave when he was a judge for the 2012 Prize.