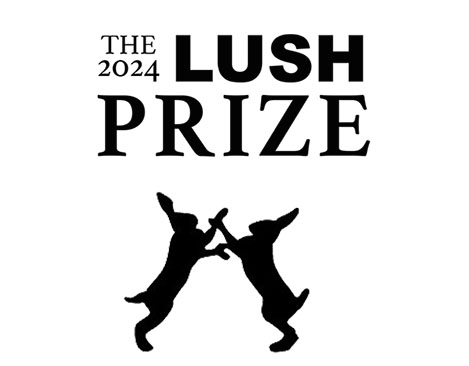 The Lush Prize
The Lush Prize is the largest prize fund in the non-animal testing sector, with a prize fund of £250,000 to support initiatives to end or replace animal testing.
Nominations for the Lush Prize 2024 are now closed. We plan to announce a shortlist in January, and an Awards Ceremony will be held in May.
There are five main prize categories: Science, Training, Public Awareness, Lobbying, and Young Researcher.
In addition there are three Recognition Awards, for Political Achievement, Health Charity Project and Major Science Collaboration.
Our panel of judges will also award the Andrew Tyler Award for outstanding contribution towards ending animal testing.
About The Prize
The Lush Prize rewards initiatives across science and campaigning that work to end or replace animal testing, particularly in the area of toxicology research.
Between 2012 and 2022, Lush Prize has given £2.69 million to 126 winners in 35 countries (in every continent except Antarctica!).
The Lush Prize is a biennial event. Read more about the Prize.