Dr Gill Langley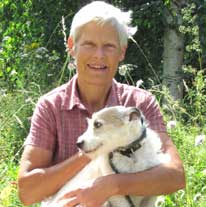 Gill is an animal rights scientist and writer who specialises in non-animal alternatives to animal research and testing. From 1981 to 2008 she was the science director of the Dr Hadwen Trust, a medical research charity funding health research without using animals.
Gill has been a member of the British government's Animal Procedures Committee, and has worked as a consultant for the European Commission and for animal protection organisations in Europe and the United States. She is currently Senior Science Advisor to Humane Society International.
Below is an interview Gill gave when she was a judge of the 2012 Prize.