Kristie Sullivan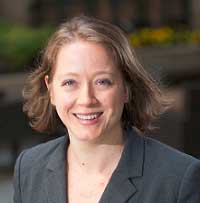 Kristie Sullivan, M.P.H., is the Vice President of Research Policy at the Physicians Committee for Responsible Medicine, where she promotes more human-relevant alternatives to the use of animals in the research and testing of drugs, chemicals, pesticides, and other products through outreach to companies, federal agencies, legislators, and others.
Ms. Sullivan coordinates the International Council on Animal Protection in OECD Programmes (ICAPO), a nongovernmental coalition of international organizations with invited expert status at the Organisation for Economic Co-operation and Development (OECD) and participates directly in several OECD working groups.
She has given numerous presentations to a variety of audiences and has co-authored publications with industry and government colleagues. She has organized several workshops, meetings, and educational seminars to promote the implementation of new test methods.
Ms. Sullivan is a founding member and Secretary of the American Society for Cellular and Computational Toxicology and a member of the Society of Toxicology and the European Society for Toxicology in Vitro.
She received her Master of Public Health in Toxicology and a bachelor's degree in anthropology-zoology from the University of Michigan.
Previously, Ms. Sullivan was an analyst in the UM OSEH Environmental Laboratory, and was part of a research team conducting the Staten Island Lung Cancer Research Project with the NYC Department of Health and Mental Hygiene.