Nominate yourself for the Lush Prize!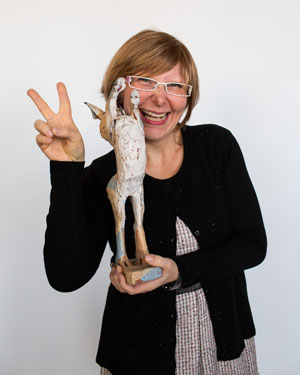 The Lush Prize is unique in many ways. With £250,000 to be won, it's the largest annual prize fund in the field of replacing animal testing. Unlike most other awards, it only funds work to replace the use of animals (including cells, tissues etc.), rather than refining and reducing animal experiments.
So, who is the Prize open to? Actually a wide range of people and organisations: if you're involved in some way in trying to end the use of animals in research (particularly in toxicology/chemical/product testing) then you should definitely read on.
There are five main categories of prizes:
Public Awareness: for those highlighting the issues around animal testing, why it's wrong, why it doesn't work, and what people can do about it
Lobbying: working to change regulatory practice and legislation to end animal experiments
Science: for individuals, research teams or institutions who conduct work on relevant toxicity pathways (without animals of course)
Training: if you're involved in training scientists in non-animal methods, education of school children, etc., then this is for you
Young Researchers: for those under 35-years-old wanting to pursue a career in non-animal research
Nominations are made by using the relevant form on our website (just click on the category you want to nominate in and you'll find it) and we even have another blog post on how to nominate.
While we encourage people to nominate someone else (a colleague, a friend or their favourite anti-vivisection or humane science charity), we also encourage you to nominate yourself! After all, no one knows your work better than you do. Also, if you nominate yourself the form gives you lots more room to tell us about why you should win.
Come on now, don't be shy! If you're doing outstanding work to end animal experiments then nominate yourself for the Lush Prize!