The Iranian Anti-Vivisection Association
In 2016 Lush Prize was delighted to award a Training Prize to our first ever winner from Iran – The Iranian Anti-Vivisection Association (IAVA).
Despite the challenging environment in the country, IAVA had already achieved a great deal in promoting alternatives to animal testing amongst scientists in Iran, and within universities in particular.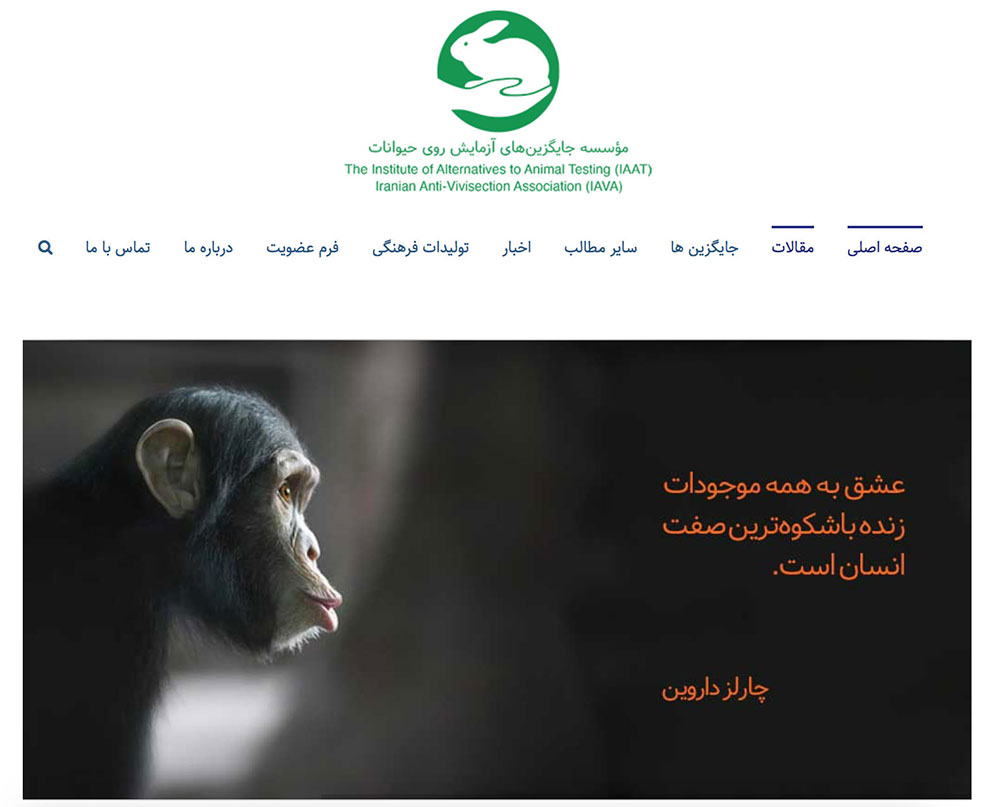 The group's director, Dr Ramak Roshanaei, recently got in touch with Lush Prize to update us on "the tremendous impact on IAVA activities" that the £25,000 prize money has had.
The organisation has recently:
Published a book 'Alternatives of Live Animals in Modern Veterinary Education', which is available (in Farsi) at www.noanimaltesting.ir/b1.pdf
Updated the IAVA's website – http://noanimaltesting.ir
Ended the use of animals in three Animal Biology Masters courses at the Islamic Azad University of Mashhad. 1,260 animals are used and killed every semester in these classes. Instead of using animals, the courses will use the materials provided by IAVA –animal models, books and computer software.
Met with the Ministry of Health and Medical Education. The Ministry has asked IAVA to prepare a booklet about introducing all these alternative methods for them.
Started a new project: Implementing Alternatives In Tehran Veterinary University Education:
IAVA have had several meetings with Tehran Veterinary University about implementing alternatives in education and ending the use of live animals. There are 30 veterinary universities in Iran and Tehran University is the most important – every change here is followed by the others. IAVA has more meetings scheduled with the heads of twelve different departments of Tehran Veterinary University to speak about the alternative methods and tools, which IAVA promised to donate to the university.