Science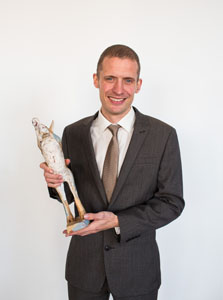 The Science Prize is open to individuals, research teams or institutions for work conducted on relevant toxicity pathways. Outstanding research producing an effective non-animal safety test based on an approach other than toxicity pathways, where none existed before, may also be considered.
We seek nominations from those working on replacing, rather than reducing or refining animal experiments.
Nominations for the 2016 Prize are now closed.

Nominations for the 2017 prize are due to open in April.

Read the full eligibility requirements.